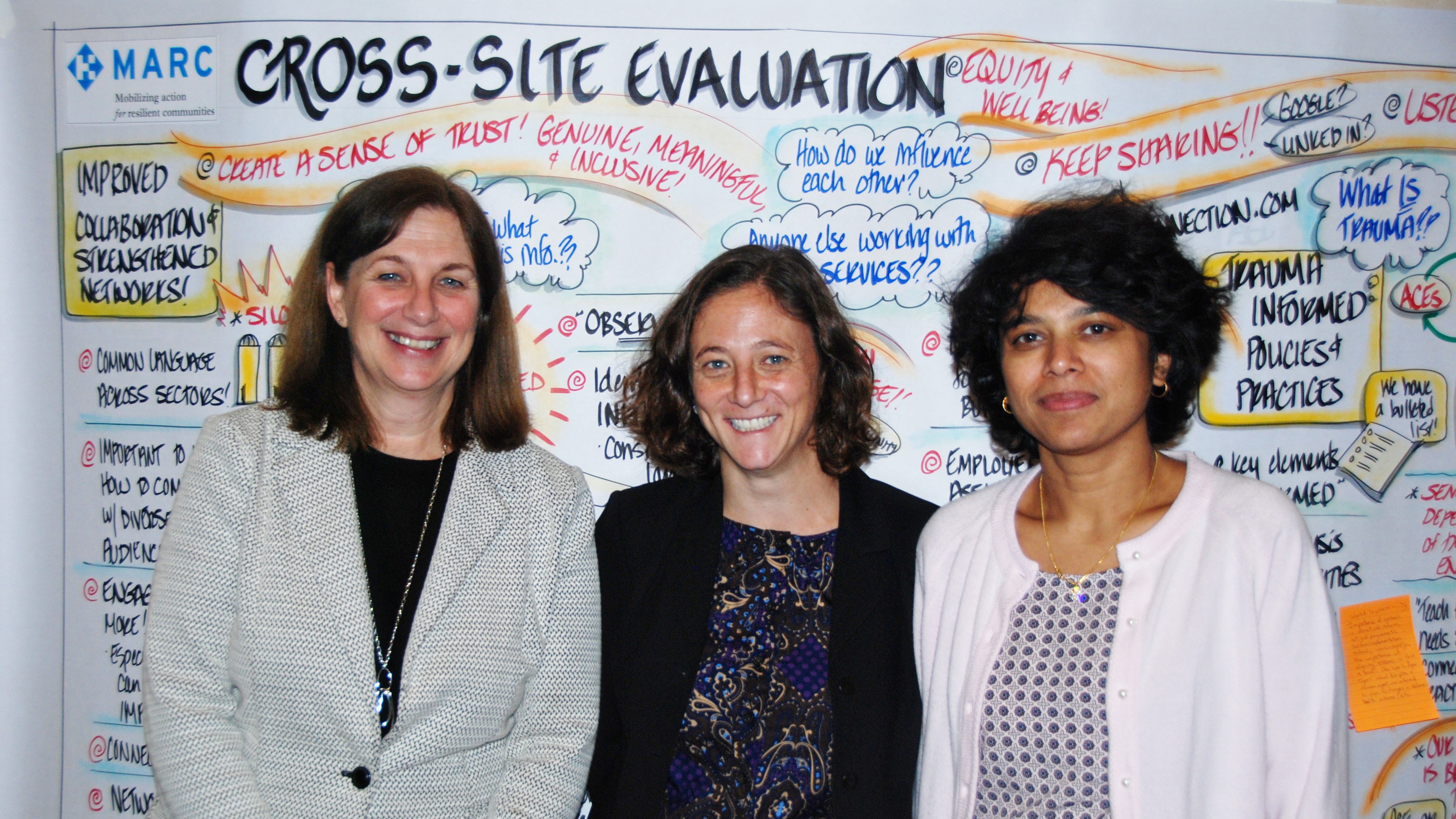 In collaboration with HFP and the 14 communities, Westat conducted a three-year, cross-site evaluation of the MARC 1.0 initiative. Primary methods included multiple site visits, evaluability assessments, social network analysis, and outcome harvesting.  Findings indicate that the participating networks:
Grew, bringing in more members and sectors
Increased collaboration among partners
Engaged in a variety of activities, from strengthening their own networks, fostering other networks, building awareness, training and technical assistance, advocating for and informing policy, building evidence, among others
Contributed either directly or indirectly to over 100 outcomes, most often involving changes in organizations and systems
Used a variety of processes of change, such as working through their network members, engaging in direct outreach and training efforts, providing expertise and serving as a trusted source
Provided lessons for others interested in implementing networks and/or addressing ACEs and fostering resilience.
Read the executive summary of Westat's final evaluation report (2019) here.
Download Westat's final evaluation report (2019) here and interim evaluation report (2017) here.
Get the MARC 1.0 logic model here.
NEW!!! Find out more about our latest evaluation resources, including a DIY toolkit for networks, here.