2017: Trained
Sonoma ACEs & Resiliency Fellowship Offers Science, Compassion, Community
In Sonoma County, invitations to speak about adverse childhood experiences (ACEs) and resilience kept pouring in. There simply weren't enough qualified trainers to go around.
When Sonoma County ACEs Connection leaders applied for the MARC grant, they proposed using some of the money to develop a speakers' bureau. Then they decided to expand that vision: Why not a nine-month fellowship for a cohort of 25 "master trainers"—two days of intensive education with Robert Anda and Laura Porter, creators of ACE Interface, along with monthly follow-up seminars led by local and regional experts?
And why not offer that training, at a reasonable price, with food and continuing education credits? Sixty-two people applied to be part of the ACEs & Resiliency Fellowship's first cohort. Twenty-five (plus three ACEs Connection staff members) members joined in the first cohort, with the understanding that they would then train a second group of 28.
Holly White-Wolfe, an analyst with the Sonoma County Human Services Department, recalls the October 2016 training as a balance of statistics and stories. "We had so many complex questions for Anda and Porter: Where do we start? What do we do? Anda's answer is: Let's be more compassionate. Porter's message is: This is not something we can give you a cookie-cutter approach to solve; it's much better if your communities decide for themselves how to heal."        
The two-day presentation aimed to give participants the knowledge (supplemented with binders, slides and handouts) to conduct anything from a 20-minute "ACEs 101" briefing to a multi-day presentation.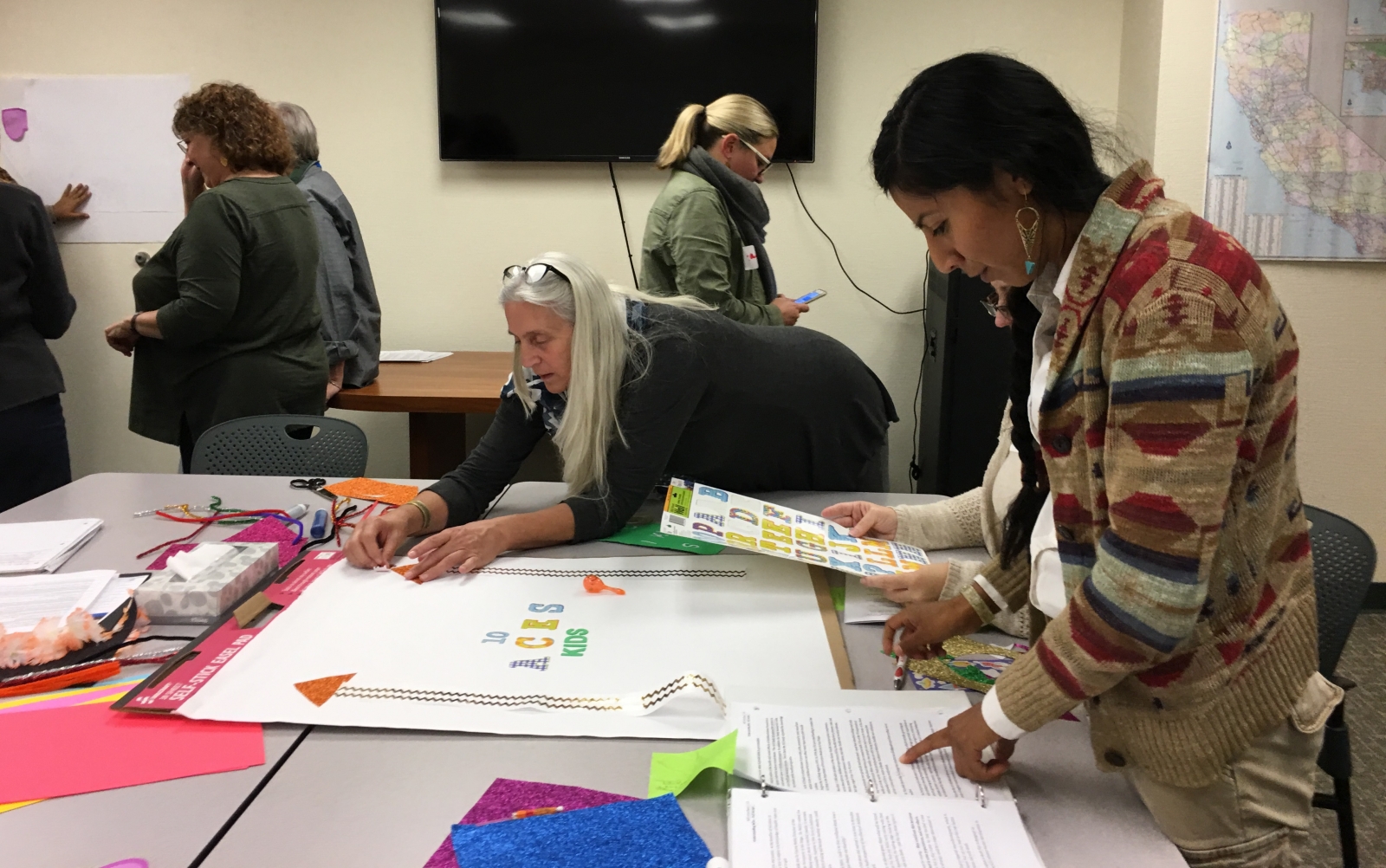 For Isabel Lopez, founder and director of the Raizes Collective, the most significant part of the training involved the other people who took part. She found herself among county administrators, physicians, heads of agencies—folks she might have pegged as having more privilege and less exposure to the kind of trauma she sees in Sonoma's communities of color.
What she learned is that adversity crosses lines of race and class. "You feel alone doing this work, like you're starting from scratch. But here, I felt like I had some reinforcement—people who really want to understand and share this information."         
The training bolstered Lopez's understanding of the science that links ACEs to adult behaviors and illnesses such as crime, drug addiction, obesity and diabetes. "Anglos experience these things, too; it's across the board," Lopez says. "That was eye-opening for me—to experience [the training] with this particular cohort of people. I learned that we're all working toward the same vision and goals."
Detective Tim Raymond, who works with the Domestic Violence and Sexual Assault unit of the Santa Rosa Police Department, read an article about the ACEs & Resiliency Fellowship in the local paper and noticed a glaring omission: law enforcement.
By the time Raymond called White-Wolfe, it was too late to join the first cohort, but he was trained by that initial group and has attended one of the follow-up sessions.       
You feel alone doing this work, like you're starting from scratch. But here, I felt like I had some reinforcement—people who really want to understand and share this information.    
At the Family Justice Center Conference in San Diego in 2016, Raymond says, he first encountered the science that affirmed what he'd seen on the streets as a patrol cop: that people who victimize others have often been victimized themselves, and that understanding someone's previous trauma can help explain their current behavior.           
"Not everybody embraces a compassionate approach to dealing with people," Raymond says, but the hard-to-argue-with brain science can help overcome that resistance. He's shared what he learned with other officers in his unit, and he draws on those lessons in the course of every un-ordinary day.           
Recently, he was talking with two sisters who had experienced sexual assault when they were young; while some family members were unsupportive, the girls' father remained a steady, encouraging presence in their lives. Raymond told the girls what ACE trainers had said about protective factors. "I was able to key in on the idea that although trauma can impact people's lives in a negative way, research shows that when somebody has a positive adult figure in their lives, that can mitigate it."           
Word is spreading; as of late June, trained speakers have conducted 62 presentations to groups including the child care staff of Santa Rosa Junior College, the district attorney's staff and personnel from several schools, says White-Wolfe.           
As for Lopez, she feels less alone as she works to schedule bilingual yoga classes and intergenerational art labs, as she hustles to find work spaces and audiences for artists of color.           
"I think I've found my purpose," she says, "and I'm really excited to continue learning and sharing and healing and building and hopefully changing communities for the better."
Read 2016: A Year of Ripples and Streams
Read 2015: Ready to Ripple Out Further
More Community Voices
Related Press:
North Bay Business Journal,
March 27, 2018
Sonoma Valley Sun,
February 25, 2018
The Press Democrat,
May 21, 2017