Getting on the Same Page: Developing a Strategic Plan
Plans change.
That was a key lesson learned by the San Diego Trauma-Informed Guide Team (SD-TIGT) as the group worked to hone a strategic plan. The network had begun as a grass-roots collaborative, and members wanted to preserve that sense of openness and inclusion.
At the same time, with Harmonium, Inc., as the backbone organization and the MARC grant as an impetus, the network also needed structure, goals and clearly defined roles.
Already, the Guide Team's focus had shifted; what began in 2009 as a group of professionals, mostly in social service and behavioral health, aiming to improve quality of care for clients had transformed into a hub for networking and information about ACEs and resilience.
Developing a strategic plan that built on the collaborative's foundation and could usher the group into its next phase required intensive time—monthly meetings proved insufficient, so core leaders decided to meet twice a month—as well as sensitive guidance, said Rosa Ana Lozada, CEO of Harmonium.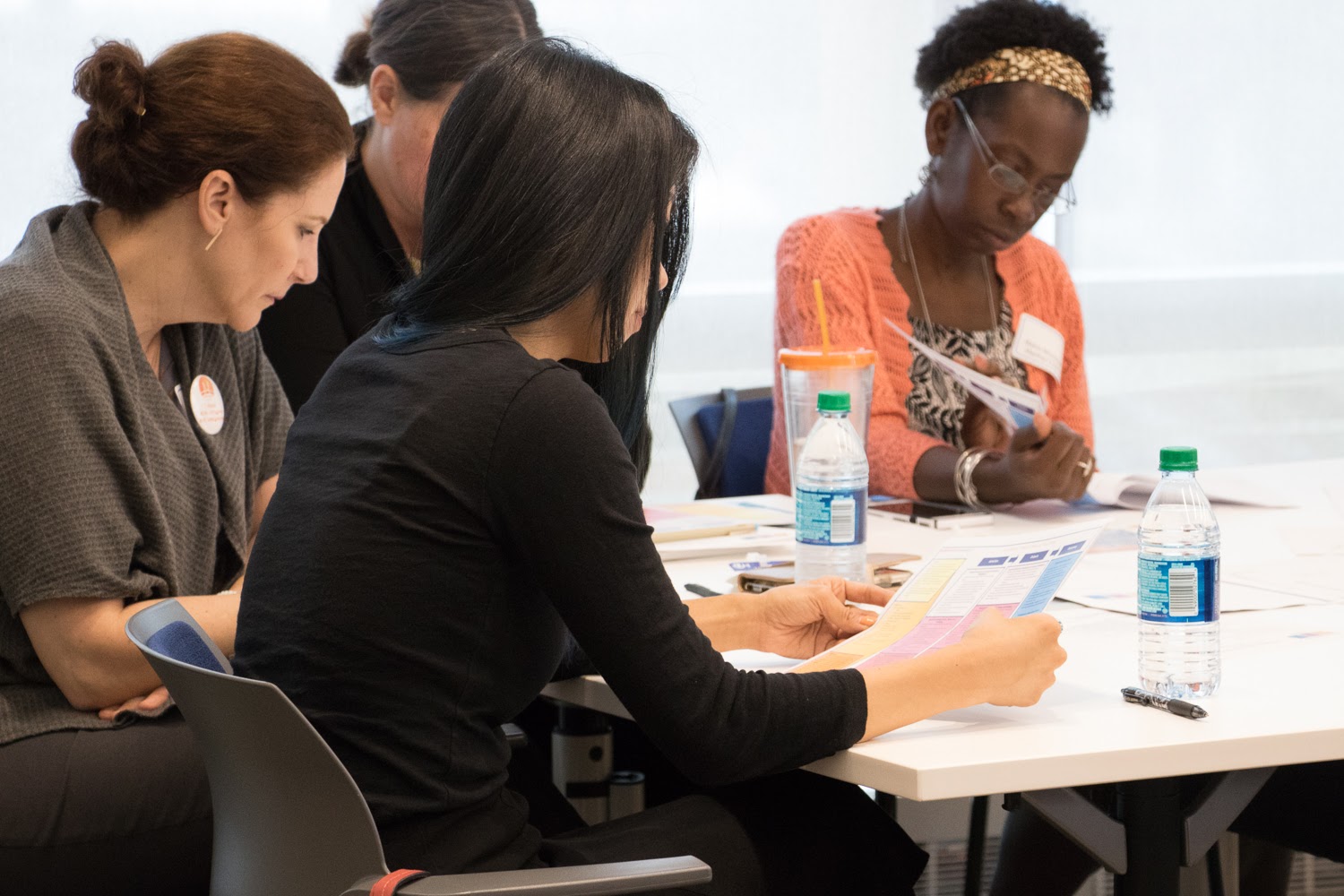 "I like the concept of a stick-shift: knowing when to put on the brakes, when to help the group move forward," she explained in a MARC webinar co-led with staff from the Philadelphia ACE Task Force. "Part of the lesson we learned is to find the vision and work toward that.
"Implement the plan, live by the plan, and be flexible to revise the plan," Lozada advised, noting that SD-TIGT added a goal that wasn't part of the original MARC proposal, but was essential to members of the team: to include family and resident voices when shaping policy.
In Philadelphia, the Task Force's strategic plan also reflects the group's ongoing metamorphosis. The Task Force initially emerged from a gathering of pediatricians and behavioral health practitioners who wanted to integrate ACE screenings into pediatric care. This group evolved into a broader network of professionals who championed the integration of trauma-informed and resiliency-based approaches across sectors, including education, juvenile justice, child welfare, higher education and faith-based organizations.
Recognizing a gap in membership, the Task Force's new strategic plan intentionally includes and elevates community voices as an essential component for making meaningful change.
A reflection and visioning session in early 2016 helped the group clarify its goals. Task Force members noted how they were working to prevent and mitigate the impact of ACEs in their professional and personal lives, what they liked about existing Task Force activities and structures and what they envisioned for the future of the group's work.
"We didn't realize the wealth of information that would come out of it," said Caitlin O'Brien, special projects manager for the Thomas Scattergood Behavioral Health Foundation and one of the Task Force's staff members. "One of the big things we heard was that our leadership wanted time to meet together."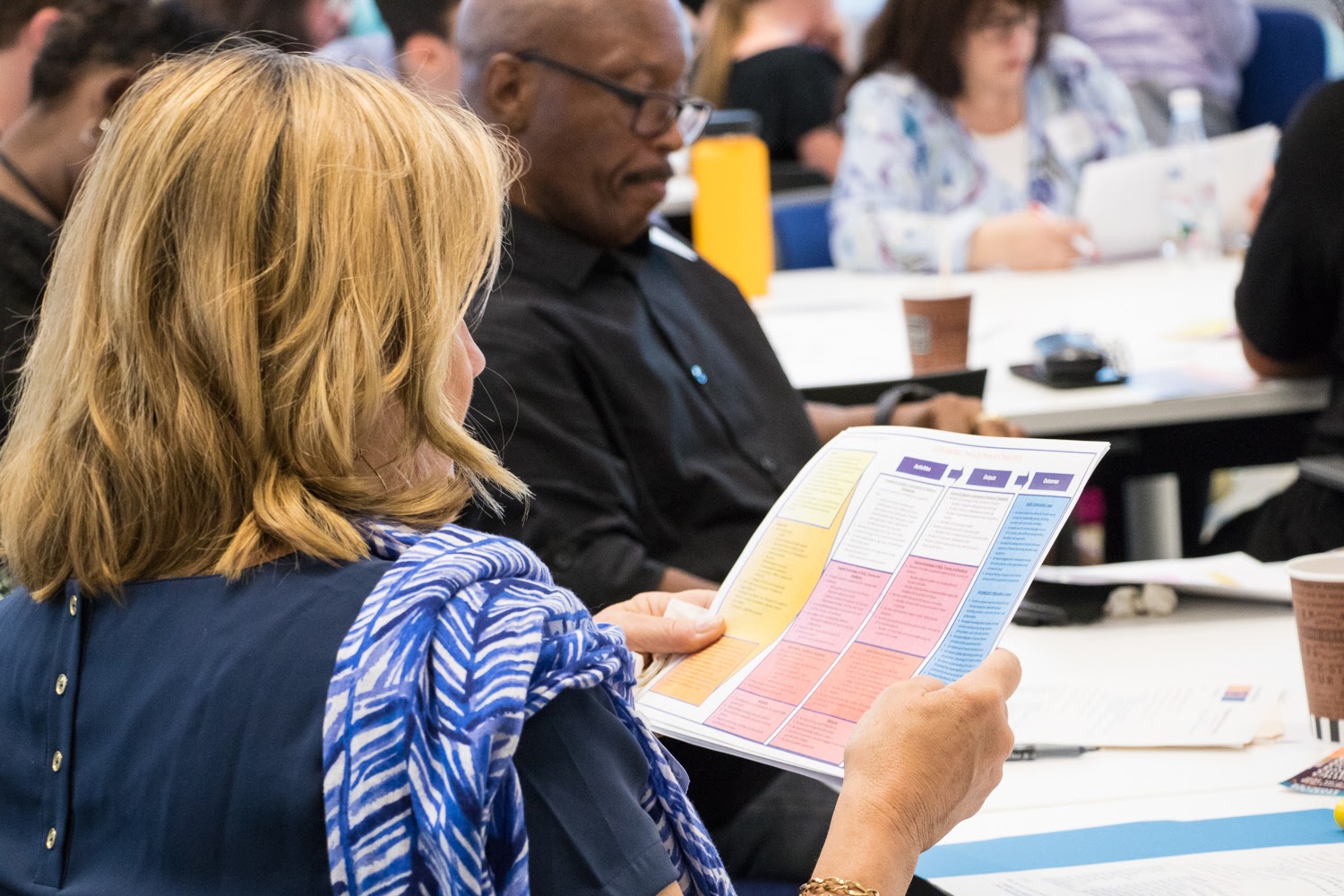 A year later, the three Task Force co-chairs and eight work group chairs came together for a daylong retreat that included a 90-minute session to develop a strategic vision. Staff quickly saw the need for a longer, larger conversation about Task Force goals and activities. That short session evolved into a six-month journey, with subsequent whole-group meetings and deep one-on-one follow-up talks.
"We underestimated how much people wanted to talk things though, and how long it would take to get everybody on the same page," O'Brien said.
The new plan, vetted in June 2017 through an open meeting that included Task Force participants and local residents, focuses on three goals: creating more and deeper partnerships with community members; developing a policy workgroup to advocate for trauma-informed and resiliency-based policies; and providing more opportunities for networking through quarterly community-of-practice gatherings open to anyone.
Underlying all three of those aims, O'Brien says, is "the effort to get at the larger systemic issues that impact ACEs and trauma throughout the city."
O'Brien and Lozada noted lessons their teams learned the bumpy way:
Develop a planning timeline so participants know how long the process will take
Reframe questions when participants get stuck; the Philadelphia group was able to reach easier consensus when asked, "What can we do collectively that individual organizations can't do on their own?"
Consider one-on-one conversations with leaders when scheduling barriers make it hard for the group to gather
Communicate clearly and consistently
Once the group develops a vision and mission statement, keep those words central—even displayed on a poster or card—as a reminder and a gauge
Don't try to reach consensus on every decision; too much granular detail can thwart creative thinking, and staff can take some actions on their own, as long as the process is transparent
Sustain leaders and members by honoring their work and celebrating their successes
MARC leaders from both Philadelphia and San Diego noted the challenges that come with development of a strategic plan; they included time and scheduling, resources and infrastructure, competing agendas and resistance to change.
At the same time, Lozada said, strategic planning for MARC and similar networks may be animated by high levels of enthusiasm and investment, openness and flexibility, and a sense of urgency that comes both from the work itself and the demands of time-limited grants.
"MARC helped us get a plan that's more structured, a map that we need to live by," she said. "It is an opportunity to model trauma-informed practice, at every level, in all interactions—to reinforce problem-solving strategies and how we incorporate them in our day-to-day interactions."
Resources: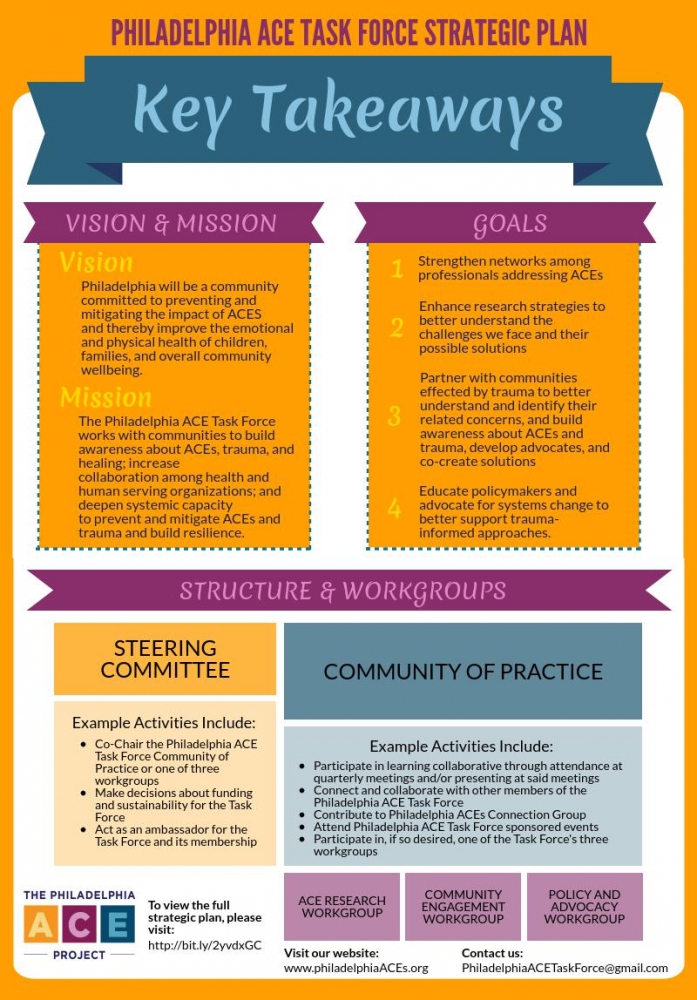 ---
Anndee Hochman is a journalist and author whose work appears regularly in The Philadelphia Inquirer, on the website for public radio station WHYY and in other print and online venues. She teaches poetry and creative non-fiction in schools, senior centers, detention facilities and at writers' conferences