From "Problems" to "Issues": Making Trauma-Informed Policy Change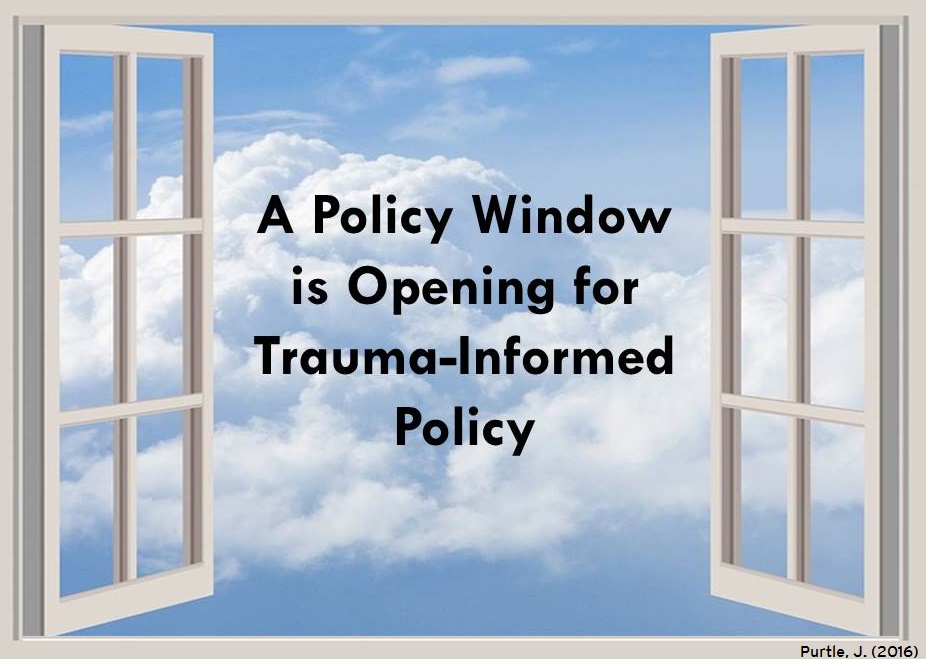 In Albany, trauma-informed policy change means working from the top down as well as the bottom up.
After years of advocacy from HEARTS (Healthy Environments and Relationships That Support), along with trainings for the state's Department of Health conducted by one of the network's leaders, New York agreed in December 2015 to add questions about ACEs to its Behavioral Risk Factor Surveillance System (BRFSS) survey.
"That's huge, because policy-makers look at that data and use it to make decisions," says Heather Larkin, associate professor of social work at the University of Texas at Austin and co-director of the HEARTS/MARC project.
At the same time, HEARTS is training grass-roots leaders as "policy entrepreneurs" who can bring the face of lived experience—growing up in low-income housing, for instance, or in neighborhoods with rampant gun violence—to local and state decision-makers.
"When we bring county executives and mayors together, we hope to have some of these policy entrepreneurs at the table," says Katharine Briar-Lawson, professor and dean emeritus at the University at Albany's School of Social Welfare and architect of the HEARTS policy collaborative. "[Meantime], they are getting the ACE story out to their own networks" through newsletters, talks with tenant associations and trainings with community groups.
MARC leaders across all 14 sites aim to "move the needle" on public policies—at the local, state and federal level—that can reduce childhood adversity and build resilience. But how to translate that system-shifting goal into specific advocacy efforts that result in measurable change?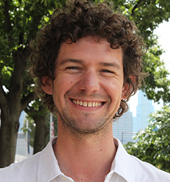 In a September 2016 MARC webinar, Jonathan Purtle, assistant professor at Drexel University's Dornsife School of Public Health, acknowledged that policy can seem "overwhelming, like volumes of text, hard to wrap your head around." Policy, he said, involves emotions, ideology, economics, election cycles, personal relationships, public opinion and research evidence.
He also suggested that the "window" for trauma-informed public policy is cracking open. Events such as 9/11 and Hurricane Katrina boosted awareness about post-traumatic stress disorder as an experience not limited to veterans of war; in Congress, 28 bills that mentioned "trauma-informed" were introduced in 2015, an exponential increase from one such bill in 2010.
In addition, the newly-formed Campaign for Trauma Informed Policy and Practice (CTIPP) has sponsored Congressional briefings to expose legislators and their staff to the science of adversity and trauma-informed practice.
Still, Purtle said, "it's hard to take something as complex as trauma and boil it down to specific policy proposals." He explained three types of policies:
Trauma-preventive policies, such as those meant to reduce gun violence or strengthen economic supports for families (like paid family leave)
Trauma-informed policies—for instance, regulations that call for agencies to provide trauma-informed staff trainings in order to receive funding
Trauma-specific policies promoting access to interventions and services that mitigate trauma and boost resilience: mental health screenings, wraparound services for children or support for neighborhoods after a violent crime

---
---
In another webinar, Doran Schrantz (pictured below), executive director of ISAIAH, a faith-based community organizing agency, said effective policy change involves working for immediate political gains—for example, the 18-month-long campaign in St. Paul, MN, that resulted in the strongest paid sick time ordinance in the country—along with building infrastructure to support long-term change and "shifting the story" about health, power and responsibility.
Schrantz advised communities to turn amorphous "problems" into concrete "issues"—for instance, poverty is a problem, but increasing Supplemental Nutrition Assistance Program (SNAP) benefits is a specific goal on which to launch an advocacy campaign.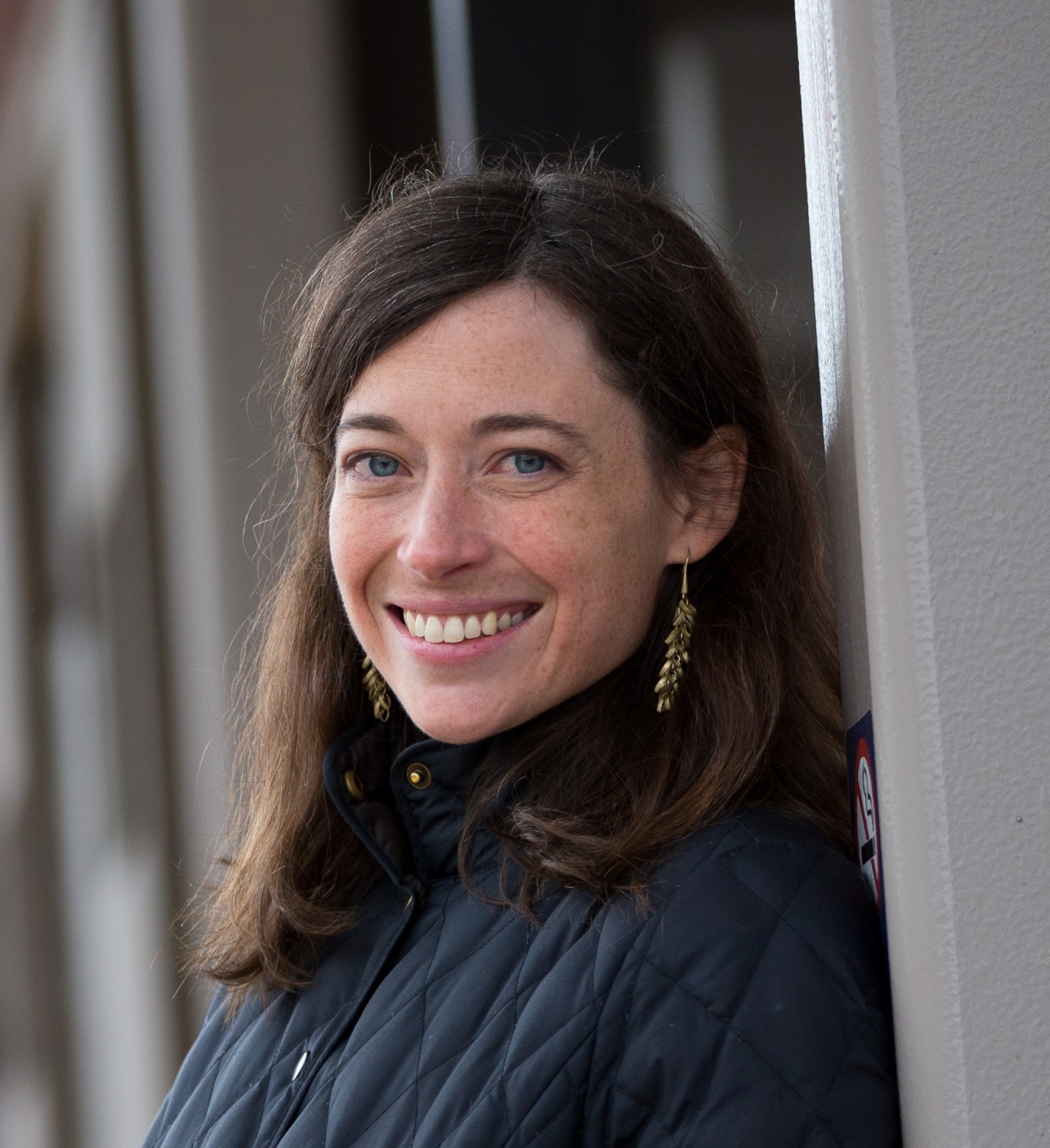 Any such campaign should begin with a power analysis—who's for the change, who's against it, who influences those thinkers, and why. The push for paid sick leave in St. Paul involved breakfast meetings, clergy lobby days, press conferences, outreach to small businesses, phone calls, rallies and candidate forums.
"You can't change a school system in six to twelve months," Schrantz said, "but you can do a campaign to have a moratorium on suspensions." 
Some MARC sites have had a hand in policy victories, both large and small. After the Whatcom Family & Community Network connected with a local school district, one school decided to reframe its "tardy" slips as "glad you're here" slips—a gesture that welcomes children who are late rather than punishing them for circumstances that are, most likely, beyond their control.
After Elevate Montana made connections with the state's Department of Public Health and Human Services, that agency committed to training all its employees in ACEs and resilience. In Illinois, the ACEs Response Collaborative is working with the state's Criminal Justice Information Authority to redefine "victim" to include family and community members so that funds and support can be shared with all who suffer after a crime.
Some MARC leaders noted that policy changes benefitting clients can create additional burdens for staff; truly trauma-informed policy needs to focus on both service providers and end-users.
"Part of the challenge you're facing is that you're trying to change narratives, the story about the role and responsibilities of institutions," said Schrantz. "The question is, how to get to the action that would galvanize energy and support among the constituency you're trying to move?"
Purtle had some tips for network leaders:
Request specific policy changes
Mix stories with data, especially local data gleaned from, for example, the BRFSS or Data Resource Center for Child & Adolescent Health
Reach out to both policy-makers and their staffers
Consider language—"toxic stress" may resonate more than "adversity", or vice versa, depending on the audience
Provide examples of policies that have been used in other regions or states
In Albany, HEARTS has always had its eye on the prize of public policy change. The network's third ACE symposium, in April 2016, was preceded by an informational session, attended by about 50 legislators, commissioners and staff members of state agencies, including New York's commissioner of health. HEARTS also identified a mayor and a county executive who each agreed to gather their counterparts to discuss five-county initiatives on ACEs and resilience.
And an October meeting brought together leaders from state agencies, networks representing regional trauma initiatives, teachers' unions and family members from peer-based support groups to look at ACE-and-resilience innovations in other states and discuss best practices. Briar-Lawson has met separately with leaders of the state teachers' union, and she'll keynote their annual convention in the spring.
"Our agencies for child abuse prevention have responded to our call to create trauma-informed systems and practices," she says. "Same for our state Office of Mental Health. I see us at the forefront of a very important 21st-century agenda."
Resources:
Webinars/Presentations
Hear Jonathan Purtle, assistant professor at Drexel University's Dornsife School of Public Health, present his typology of trauma-related policies (short video excerpt below) or download his entire slideshow from the September 2016 webinar with MARC communities.
 
Hear Doran Schrantz, executive director of ISAIAH, define community organizing and power and provide strategies for selecting an issue (vs. a problem) and crafting a campaign during her October 2016 webinar with MARC communities, "Building Power, Building Health." Watch the video below or download the slides here.
 
Documents
Organizations
Campaign for Trauma-Informed Policy and Practice: Striving to create a trauma-informed society where individuals and families have the supports necessary to thrive.
MomsRising:  Covering all 50 states, the MomsRising Team is unified by a misson of increasing family economic security, decreasing discrimination, and building a nation where both businesses and families can thrive. Watch their story, The Power of MomsRising!
---
Anndee Hochman is a journalist and author whose work appears regularly in The Philadelphia Inquirer, on the website for public radio station WHYY and in other print and online venues. She teaches poetry and creative non-fiction in schools, senior centers, detention facilities and at writers' conferences.​