First Responders in the ACE and Resilience Movement: Addressing Secondary Trauma and Building Community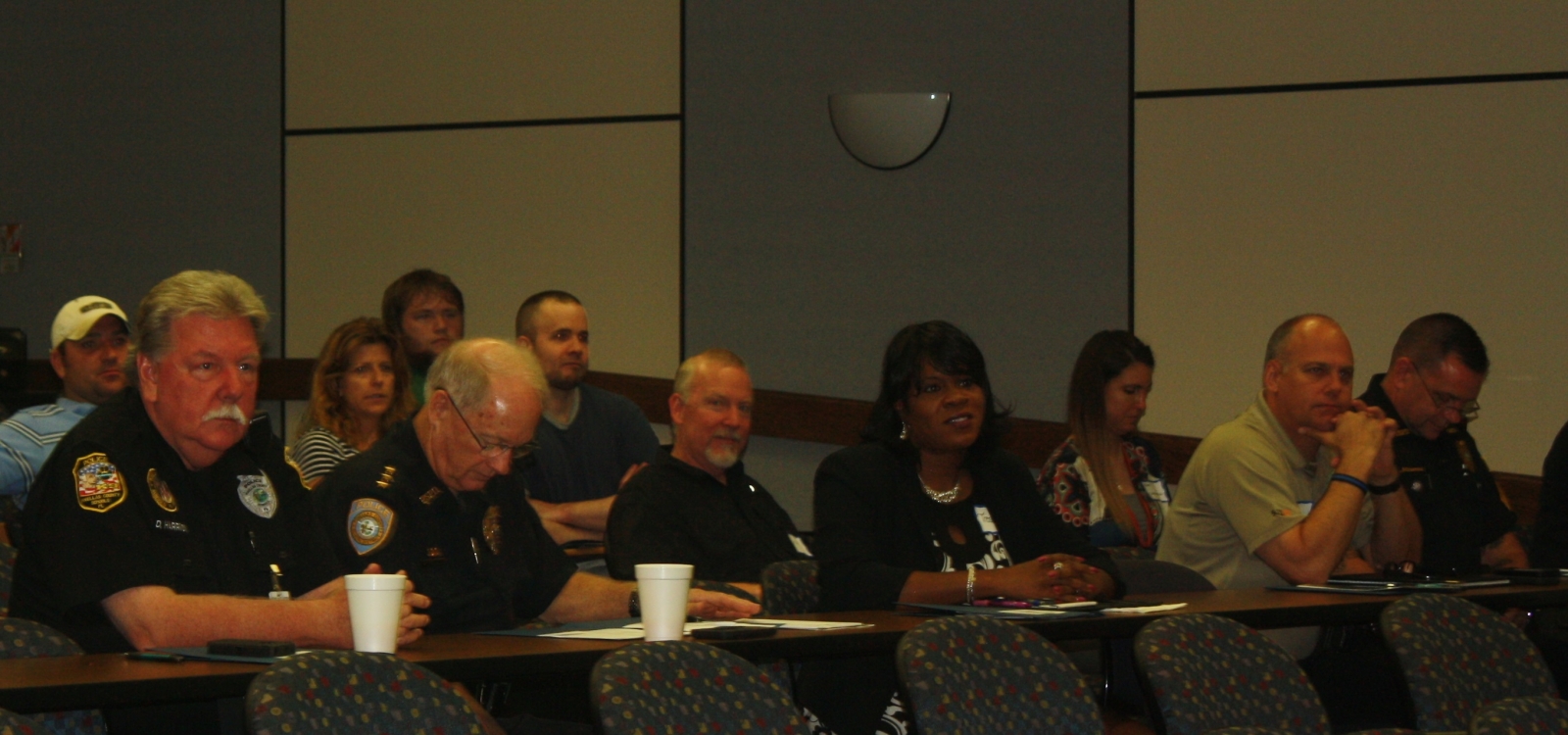 Two years ago, Kansas City Police Captain Darren Ivey had never heard of secondary trauma. But he could see how the relentless stress of police work chewed away at the personal lives of officers.
"What I started seeing was…how many department members had attempted suicide, how many domestic violence calls we responded to on our own people, how many DUI calls," he said. "We've been told to suck it up, and it's killing us."
That's why Ivey was eager to work with members of his own department, Truman Medical Center, and Trauma Matters Kansas City (TMKC) to develop a training on trauma and resilience for first responders. Ivey now sits on the Steering Committee for Resilient KC, a partnership between TMKC and the Greater Kansas City Chamber of Commerce that aims to build a healthy and resilient community.
Marsha Morgan, then chief operating officer of the Medical Center's Department of Behavioral Health, said it helped that leaders of the TMKC network had already built relationships with Ivey and other officers through work with the police department's crisis intervention teams.
"It became clear that if we didn't take care of the people who were taking care of people, we were missing a whole piece," she said.
From the start, organizers of the training—which, in its development, grew from a scant hour to a half-day session—were deliberate about the language they used. "'Resilience' is a word the Army uses," Morgan said. "The message isn't, 'you're weak,' but 'we're going to make you stronger.'"
She said it was crucial to have Ivey as a champion from within the department—not just an officer, but a commander (he leads the Office of Diversity Affairs) who could garner respect and speak the language of his listeners.
Organizers of the training combed through hundreds of slides and videos, seeking images and examples that would drive the message home for first responders. "We use our stories," Ivey said. "When the captain of police can stand up in front of the classroom and be triggered, and cry, it affects everyone."
Response to the initial training, in March 2015, was overwhelmingly positive. Since then, Ivey has brought the training to firefighters, probation and parole officers, EMTs, emergency department nurses, social workers and members of the military—a total of 850 people so far.
He's also taken the training to conferences in Kansas and Missouri; this spring, he took part in a two-day First Responders Summit in Tarpon Springs, Florida—a half-day session hosted by Peace4Tarpon at St. Petersburg College that reached participants from 28 different agencies including 911 dispatch, police, fire and corrections, followed by a smaller, more in-depth training.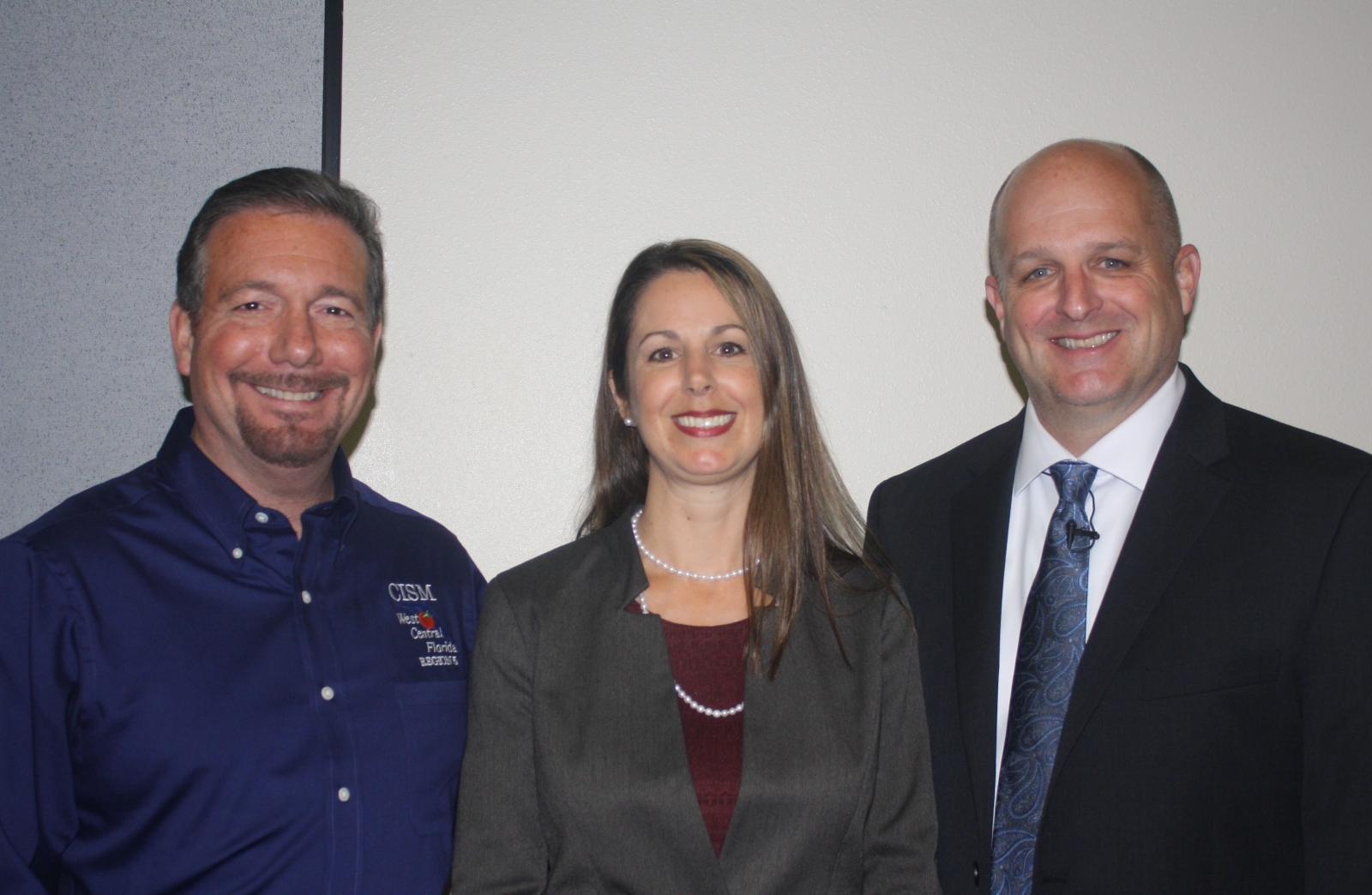 The "Help Yourself to Help Others Summit" for first responders brought Ivey, a nationally recognized speaker, together with local experts, including a psychologist, Dr. Bob Arnold, and a nurse, Tiffany Kline, who works with Tampa Fire Rescue.
"We provided a catered breakfast, hand-outs, a nice certificate, a packet with resources and information on our community," said Wendy Sedlacek, project manager with Peace4Tarpon. In addition, Summit organizers—including Sedlacek and Rod Davis (pictured below), Chair of Peace4Tarpon's Education Team and Associate Provost at St. Petersburg College—used mobile technology to collect adverse childhood experiences (ACEs) information from the participants. Sharing the aggregate responses provided a powerful, in-the-moment snapshot of the group.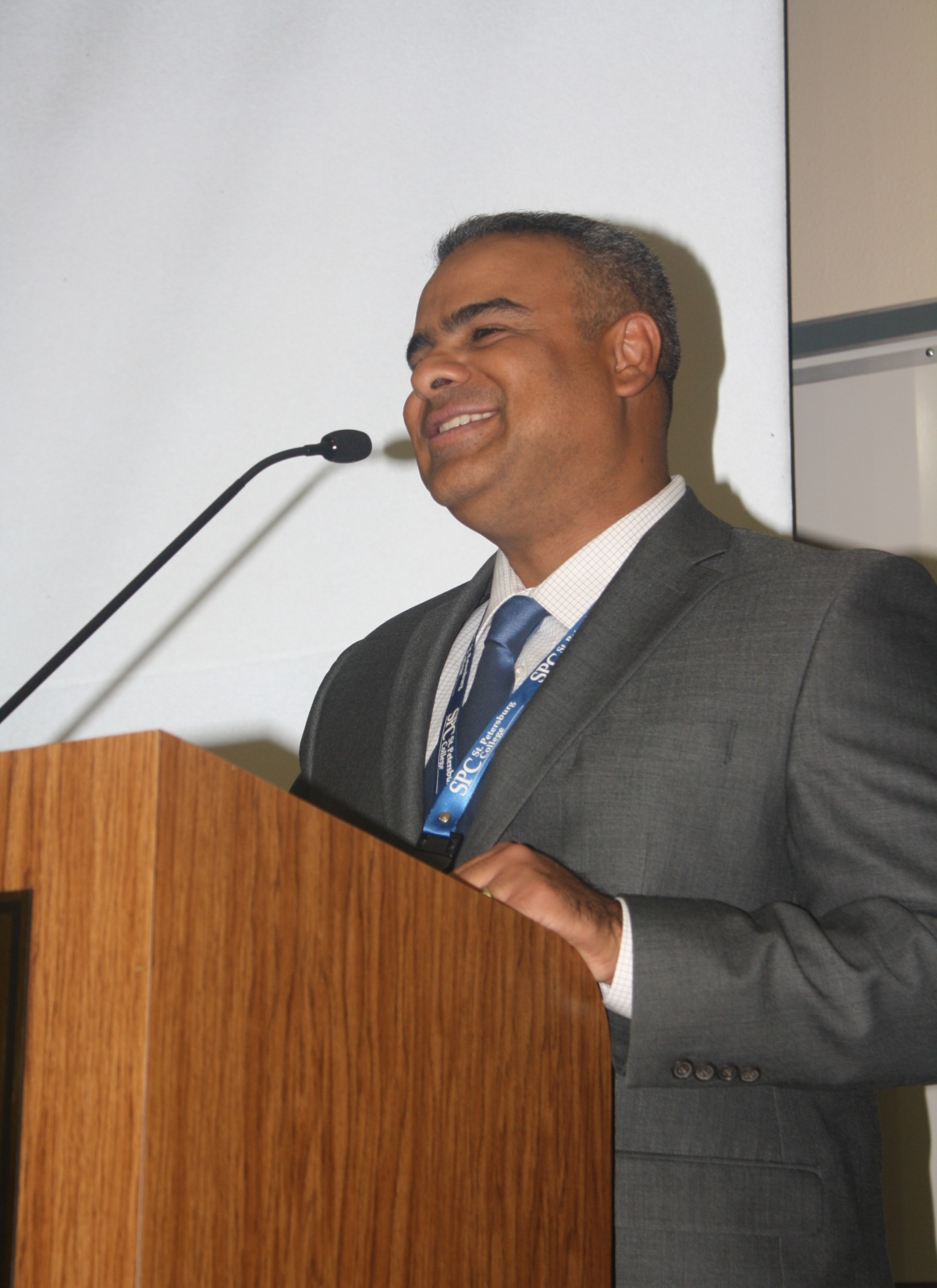 "[Ivey] was able to say, 'You're not alone. This is normal. This doesn't define you,'" she said.
Robin Saenger, founder of Peace4Tarpon, said it's critical, in sharing information on ACEs and resilience with first responders, to build trust through long-term relationships and to ask what participants need.
"You can say, 'You are a brotherhood and sisterhood with its own language, its own humor, its own society…Let's look at how you can take care of yourselves.'"
In the training, Ivey teaches practical strategies such as deep breathing and brief mindfulness exercises that officers can do in their cars, between calls. At the end of each session, he asks participants to make a resilience-based commitment for themselves, say it aloud, then write it on a card that he will mail to them at some point in the future.
In Kansas City, he and others have begun to develop a four-hour follow-up session. Meantime, the police department now offers trauma-sensitive yoga geared toward first responders and several police officers and firefighters will soon become certified yoga teachers. The department also partnered with an organization that teaches mindfulness and meditation.
But the biggest shift, Ivey said, is one of attitude. "We knew we needed to build a culture of support and openness. We have started shifting the pendulum. It is now okay to ask for help."
Resources:
A documentary film which takes us on a journey into a world the public has not seen. The film depicts the dramatic emotional costs experienced by professional providers such as nurses, social workers, clinical psychologists, doctors, firefighters, first responders who rescue, assist, and when possible heal the injured and traumatized. Through dramatic stories, CAREgivers film probes the emotionally risky aspects of professional caregiving and public service.
Watch the trailer:
Baltimore Police introduce trauma-informed interview rooms. See: Rector, K. (2016, September 28). Baltimore police redesign interview space to help comfort victims of sexual assault. The Baltimore Sun.
"Lori Lickstein, coordinator of the Sexual Assault Recovery Team in the Mayor's Office of Criminal Justice, said she first conceptualized the transformation of the rooms a year ago.
'These rooms were designed to provide psychological and physical safety,' she said. 'These rooms are meant to not only help in giving control back to the victim, from top to bottom with grounding mindfulness. They are also to help the officers prevent vicarious trauma.'"
International Association of Chiefs of Police's Resources and Publications related to trauma: Get the search results here.
Share Your Learnings: 
Are you engaging first responders to mobilize action for a just, healthy and resilient world? Tweet your #SharedLearnings to @healthfedMARC!
---
The MARC Shared Learnings series is currently exploring the unconventional partnerships that lend power to ACE & resilience networks. In this piece, we take a closer look at how communities are engaging first responders.
Read about other partnerships in the series, including:
Anndee Hochman is a journalist and author whose work appears regularly in The Philadelphia Inquirer, on the website for public radio station WHYY and in other print and online venues. She teaches poetry and creative non-fiction in schools, senior centers, detention facilities and at writers' conferences.