They were curious, connected, inspired and fulfilled. They were caffeinated, revolutionary, determined and exuberant. They were hopeful. They were ready.
By the second morning of the Mobilizing Action for Resilient Communities (MARC) convening, leaders from fourteen communities across the country listed these adjectives, along with a host of others, to describe their emotions as they compared notes, shared obstacles, asked tough questions, and planned their next steps in the movement toward a just, healthy, and resilient world.
The gathering in Philadelphia on November 9-10, 2015, drew representatives from Alaska to Florida, San Diego to Boston—communities where the work of building resilience and combating early childhood adversity is already under way. Through MARC, coordinated by The Health Federation of Philadelphia with support from the Robert Wood Johnson Foundation and The California Endowment, these communities can now expand their innovative, multi-sector work.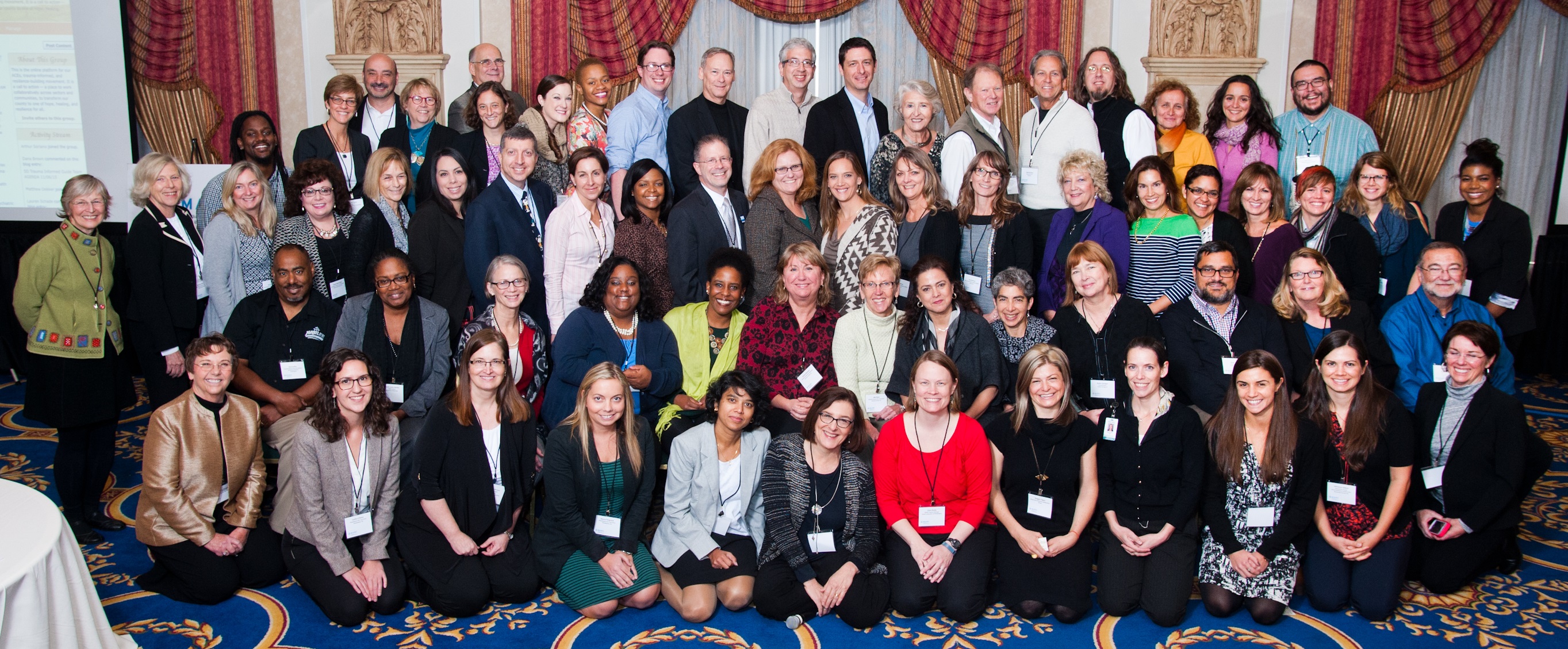 Each of the fourteen communities received grants of $100,000-$300,000. They also became part of a two-year learning collaborative to share best practices, try new approaches and become models for other communities. "The journey of the last decade has brought us to this moment," Natalie Levkovich, CEO of The Health Federation of Philadelphia, told participants. "Together we can and must accelerate this movement for change."
Martha Davis, a senior program officer with the Robert Wood Johnson Foundation, reminded the group that "agents of good health" include not only doctors and nurses, but teachers, police officers, firefighters, judges, bus drivers, parents and grandparents. "You are building this Culture of Health in your communities," she said. "You are living laboratories for community resilience. I can't wait to see what we discover together."
In brief TED-style presentations, communities as different as the Columbia River Gorge region of Oregon and Philadelphia found common ground as they described their work to translate the science of Adverse Childhood Experiences (ACEs) into programs, policies, and lasting change. Participants shared stories—from their own lives, from the experiences of clients and community members—that brought home the corrosive reach of ACEs and the possibility of resilience and change. Many community leaders said that ACEs had become a unifying language, knitting together practitioners in juvenile justice, education, physical and mental health care, social services and law enforcement. "When we look at substance abuse, mental health and other issues, we know, as we look deeper at the research, that it's all connected," said Karen Clemmer, coordinator of Maternal, Child and Adolescent Health for Sonoma County's Department of Health Services. "Once we had an ACE group come together, we had an 'aha'—we were all working on issues that have the same thread. ACEs connected the dots."
Many community leaders described small initiatives—for example, a handful of human service providers meeting once a month for lunchtime discussion that rapidly expanded to include public and private agencies, courts and school systems, business owners and legislators. "We have seen that building relationships offers a great source of hope," said Jan Shepard, Public Health Division Director of Buncombe County Health and Human Services in North Carolina.
The community presentations were full of success stories: lobbying to get ACE questions included in their states' Behavioral Risk Factor Surveillance System (BRFSS) surveys; seeing local schools adopt ACE-informed approaches to discipline; creating summits, speakers' bureaus and training opportunities. Yet they also told of the challenges faced in trying to build resilience locally: inequities in access to health care; pervasive violence; vicarious trauma; racism and cultural oppression that snake back through generations. "The ACEs paradigm is powerful, but limited to individual experiences," said Kyle Wark, Indigenous Researcher and Policy Analyst for the First Alaskans Institute and a member of the Alaska Resilience Initiative. "When one person suffers from unresolved trauma, the whole family, the community, the state suffers with them." Several leaders also described bumping against resistance to ACEs data that, if not twinned with the concept of resilience, can leave listeners in despair. "Our theme has always been around the hope and healing that comes from this data," said Teri Barila, coordinator of the Walla Walla Community Network in Washington.
In addition to each community's presentation, participants heard from the eight MARC advisors—thought-leaders, researchers, and practitioners from across the country who serve as guides and resources throughout the project. The keynote address was given by Sandra Bloom, an associate professor in the School of Public Health at Drexel University and founder of the Sanctuary Institute. When conflict and violence occur, she urged, instead of only pursuing and punishing the aggressor, a community must ask, "How did our social immunity break down?" and "What can we do to enhance it?"
Over the two days, MARC community leaders also took the first steps toward developing a shared evaluation system with the help of a team from Westat, a research and evaluation organization. Both formally—at round-table discussions hosted by the project's advisors, at lunchtime gatherings, and in conversations that lingered into the evening—MARC teams asked one another the questions they have been wrestling with at home: How do we make a difference in large school systems? When is "small" big enough? How do we engage community residents? Can we create new ways to exist together? How will we know if we're making a difference?
"Our charge with MARC is to explore the value of shared partnership and shared learning on a national scale," Clare Reidy, MARC Program Manager for The Health Federation of Philadelphia, told the group in closing. Virtual gatherings will continue each month, with time for peer reflection and discussion with guest speakers. Community partners will share questions and experiences with the MARC collaborative via their internal ACEsConnection group and more broadly via the MARC website and other disseminations channels.
As one final activity before heading back home to communities across the country, participants jotted responses on a poster asking, "How will you think differently and act differently as a result of this meeting?"
I will speak respectfully about all partners.
I will reach out to my new extended network of contacts when I have questions.
I will assure that people feel valued and included in conversations and meetings.
My horizon for what is possible has expanded.
They were inquisitive and impressed. They were energized and optimistic. "We're all here," said Robin Saenger, founding director of Peace4Tarpon, when she described her Florida town's approach to becoming a trauma-informed community, "to change the world for good."