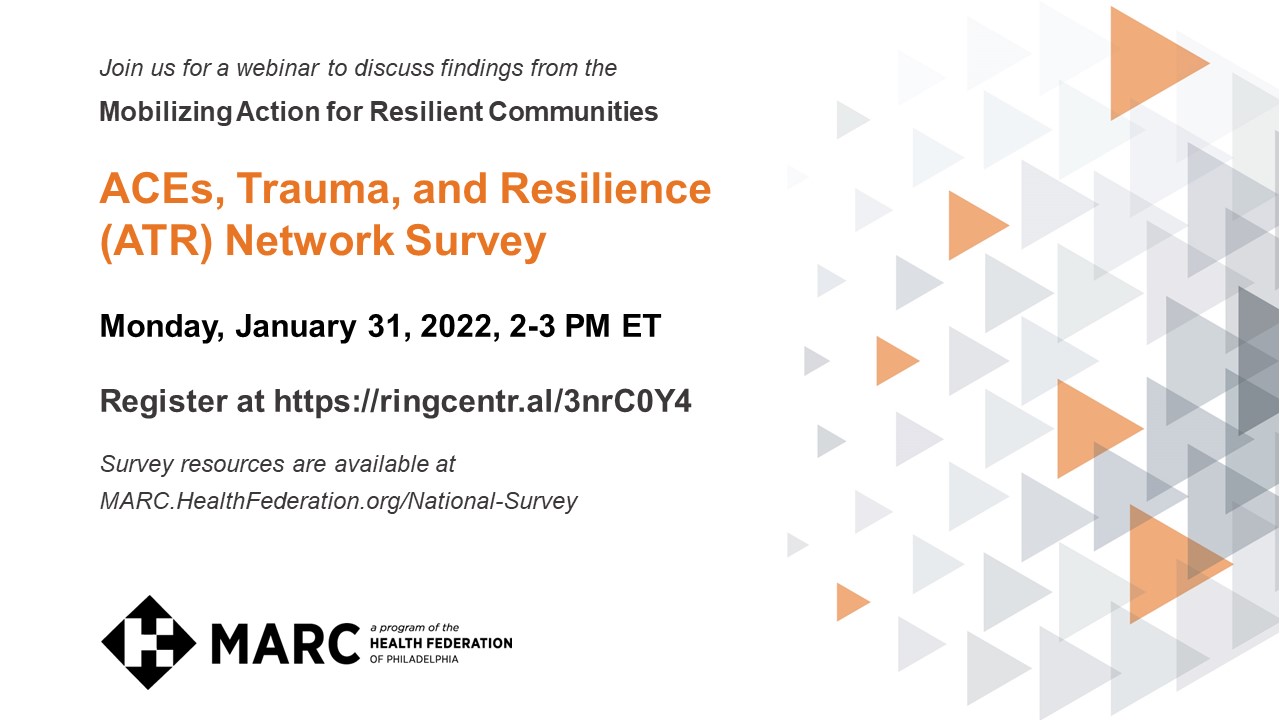 ​
Please join us for a presentation of MARC ATR Network Survey findings from the study's principal investigator, Margaret Hargreaves, PhD, MPP, Senior Fellow with NORC at the University of Chicago.  The survey presentation will be followed by a panel discussion featuring network experiences from Fresno County, CA, and New Jersey.  
This webinar will incorporate the perspectives of ATR network leaders, technical assistance providers, and funders for the purposes of making survey findings actionable. 
Together, we can build the movement for a just, healthy and resilient world.
Guest Speakers:
Amanda Adams, New Jersey Education Association
Ingrid Cockhren, PACEs Connection
Martha Davis, Robert Wood Johnson Foundation
Dave Ellis, New Jersey Office of Resilience
Margaret Hargreaves, NORC at the University of Chicago
Artie Padilla, Fresno County Trauma & Resilience Network
The webinar will be recorded and there will be opportunities for audience Q&A.