In 2020, MARC surveyed hundreds of ACEs, trauma, and resilience (ATR) networks across the country to learn more about their characteristics, goals, and technical assistance needs. Our findings spotlight the power and potential of ATR networks and opportunities to better support the broader movement for creating healthy, equitable, and resilient communities.
The Health Federation of Philadelphia collaborated with NORC at the University of Chicago to coordinate the MARC ATR Network Survey. We wish to thank all who contributed to and participated in the survey.
Select findings about the ATR Networks surveyed: 
THEY ARE CROSS-SECTOR: 62% report having members from all five of the major sector categories included in the survey (education/youth, health, social services, public policy, and justice/military). 

THEY ARE STRATEGIC: 95% provide training and education, 68% coordinate cross-sector system change efforts, and 34% coordinate legislative policy advocacy efforts.

THEY ARE DATA-DRIVEN: 74% report using data for learning and improvement, 58% for strategic planning, and 51% for monitoring population level ACEs and trauma trends.
In the coming months, we will host virtual opportunities to unpack survey findings and identify opportunities for network leaders, technical assistance providers, and funders. In the meantime, please share your comments and questions regarding the survey using this form and help up share the findings by sending this postcard to your networks.   
Funding for this survey came from the Robert Wood Johnson Foundation.  The views reported here are those of the authors and do not necessarily represent the official views of the Foundation.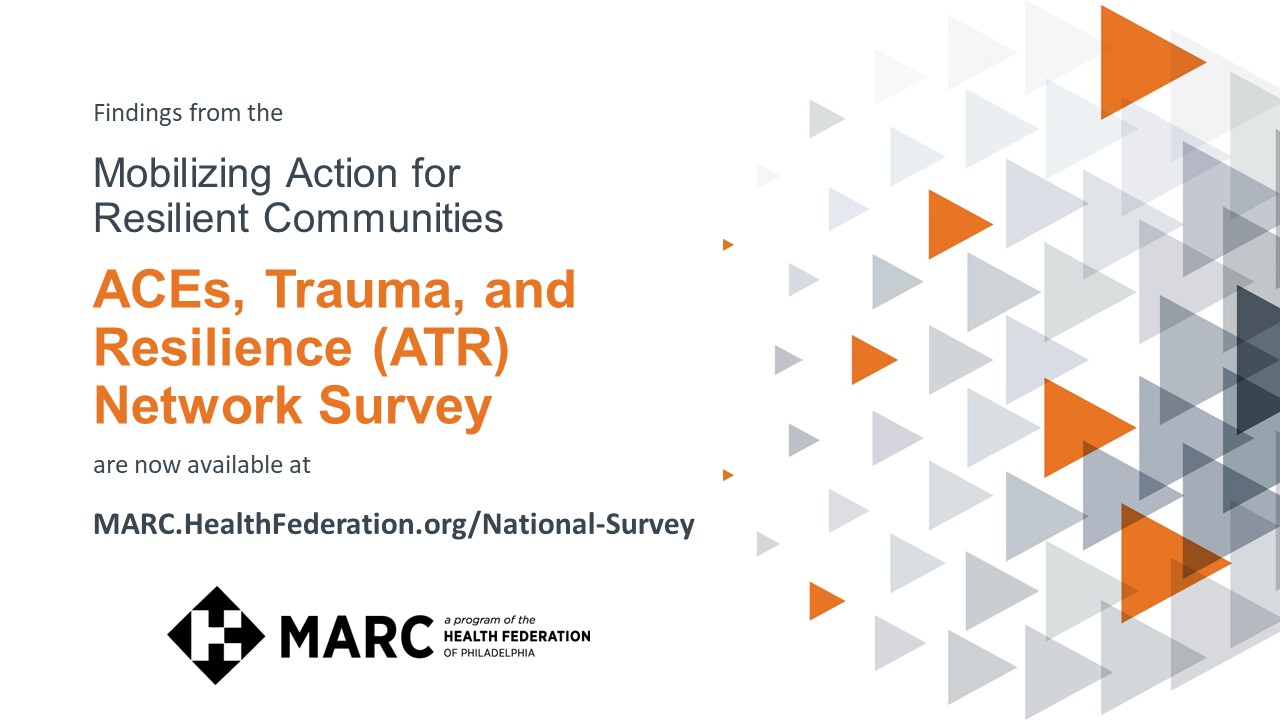 ​